Our Story
A Selfless Devotion To Deliver Quality And Value
Mansingh Goel Group is a diversified national
conglomerate which began its operations in 1921.
Our Legacy
Setting the Founding stone
Established in 1921, the Mansingh Goel Group took shape when Mr. Mansingh Goel and Mr. Nathooram Goel ventured into business as forest contractors. Hailing from a small village, Partapur in Alwar, Rajasthan, they were gradually accompanied by their family members on their business journey. Working together on a number of verticals under the umbra of the Mansingh Goel Group, the scions of the Goel family worked selflessly with vigour and passion to deliver remarkable value to their stakeholders. Today, the Group is led by Mr. Sarvesh Goel and has grown into a full-fledged diversified conglomerate operating in various verticals like rice mill, brick kiln, timber business, trading of food grains, plywood, marble and building materials, education and hospitality.
Nandini Charitable & Education Trust
Giving back to the society
Nandini Charitable and Educational Trust, the CSR arm of Mansingh Goel Group, was founded with the objective to promote education in the social sphere, provide aid to the underprivileged sections, disseminate knowledge on important topics and serve various other similar causes aimed at uplifting the society and enhancing social awareness. The Group is an active member of a number of projects, initiatives and schemes involving establishment and maintenance of educational institutes and old age homes, organizing regular charity drives, among many more, and has rightly earned the reputation of a caring and responsible organisation.
See Our Story
Ventures under Goel World
Nathoo Ram Nityanand Timber Pvt Ltd
Since 16 December 1998, we are an operating Sawmill timber and plywood- timber, plywood and value-added products for our customers.
Since 1991, Goel Brick Kiln is the robust manufacturer of red bricks, clay bricks & red clay bricks in Lucknow, Uttar Pradesh.
Established in 2000, Shiva Cold Storage Temperature-Controlled Warehousing & Logistic Services to Various Industries with a strong focus on technology-driven operations.
M.S. Rice Industries Pvt Ltd
Started in 1989, M.S. Rice Industries Pvt Ltd has come a long way. Address- M. S. Rice Industries Pvt Ltd Khutar Road, Banda, Dist Shahjahanpur
Our inspiration , today and forever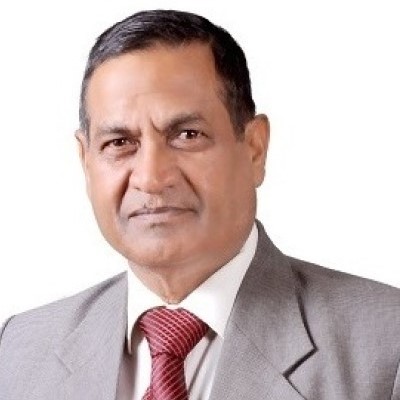 A visionary for the ages, Mr Nityanand laid the foundation. For decades, he has inspired us to grow into a diversified pan India conglomerate.
Mr. Sarvesh Kumar Goel's passion for making a difference in the lives of people gravitated towards the field of education, which led to the formation of Nandini Charitable Trust, of which he is the Chairperson.
Mr. Rajesh Kumar Goel received a PG degree in Commerce.
Mr. Ravi Shankar Goel received a PG degree in Science.
Mr. Manoj Kumar Goel received a Graduate degree in Commerce.